Summer Marriage Conference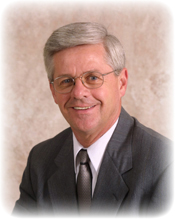 Are you married? Given the fact that all of us who enter into God's institution of marriage are sinners, there are going to be problems. In fact, the Marriage Form begins, "Whereas married persons are generally, by reason of sin, subject to many troubles and afflictions..." So a better question than "Are you married?" is the question, "Do you want your marriage to be a better reflection of Christ and the church than what it is?" Do you want to learn how to be a better husband or wife?
Are you single and desire to be married? Do you want to be better prepared for entering into this institution of God? Do you know what you can do to prepare yourself for marriage?
Have you ever studied the Marriage Form in the back of the Psalter? You have heard it read at just about every wedding you have attended, but have you ever taken the time to examine this "minor creed" with care?
In the summer of 2013, Grace Protestant Reformed Church held a special three part conference, led by our pastor, in which we considered the Marriage Form.
All three parts of the conference are now available in video and audio formats below.
The Creation of Marriage and God's Reasons for Instituting It
The Calling of the Husband
The Calling of the Wife